SPACE SETTLEMENT BUILDING AND MANAGEMENT GAME
I'd like to announce Anisoptera Games' Extrapolation, a space settlement building and management game set in a realistic model of our solar system. You start out launching robotic probes from earth, set up little bases on the Moon and Mars, and gradually build up to space cities, giant rotating space habitats, orbital mirrors, space elevators, Dyson sphere, etc.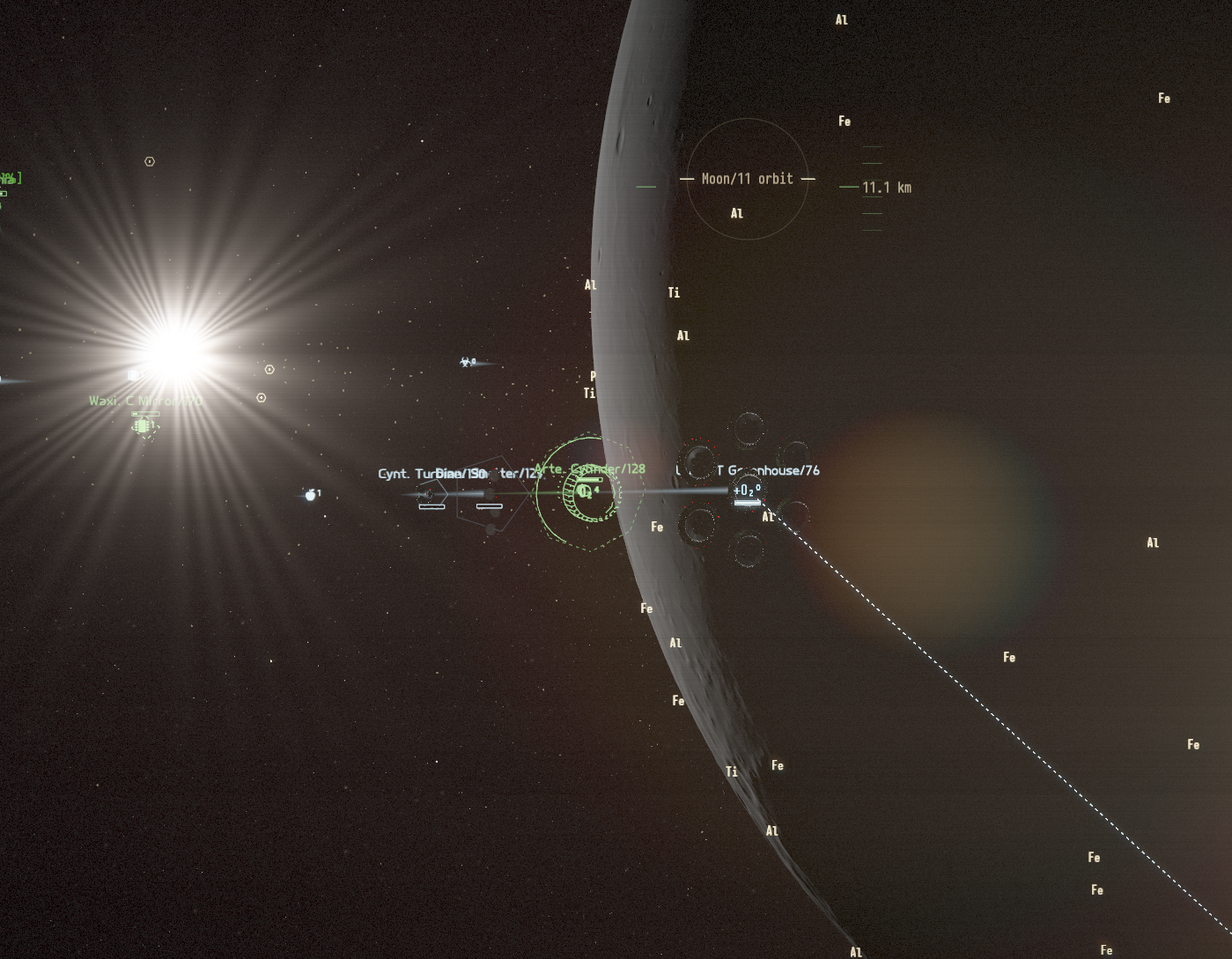 EXPLORE SETTLEMENT STRATEGIES
People discuss different approaches to space settlement. Should we build a Moon base first or go directly to Mars? What about mining the asteroids to build a big space station near Earth? How much would electromagnetic mass drivers or nuclear rockets help compared to conventional rockets? What kind of mining and launch operation would support a billion people in space? These are the kind questions I want to explore with this game.

SUPPLY MANAGEMENT
Extrapolation is about building a supply chain in space. You decide where to build satellites, space stations, factories, mining robots, launch sites, etc, and the existing units will try and move resources around to make that happen. It's a cross between fortress management games like Oxygen Not Included or Dwarf Fortress and a solar system simulator like Celestia.

REALISTIC SOLAR SYSTEM
The Extrapolation model of our solar system uses data from actual space probes and telescopes. Rockets use realistic amounts of energy and propellant and follow elliptical trajectories between planets. Build bases in existing craters on the moon and explore thousands of asteroids. Bring water and ammonia in from the outer solar system, or search for ice in the perpetual darkness of the lunar south pole. Speed up time as you wait years for probes to arrive at Saturn.

PRE-ALPHA
Extrapolation is currently in pre-alpha. Most of the major systems have been implemented, and it's sort of playable, but it needs a lot of work. It's time to start talking about the game and incorporating feedback. I need help refining the interface and deciding which areas to focus on (Interstellar starships? Terraforming? Beam-rider ships?)
SIGN UP FOR TESTING OR UPDATES
Add your email address to the form below to get an email when there are Extrapolation updates. Fill out the survey to sign up for the alpha test. Join the discord chat with other people about Extrapolation (and related topics). Send me an email! Leave a comment! Tell your friends!