The number one way that I loose fleet members, is by traveling in a straight line. As such I am curious how the AI prioritizes combat maneuvers with evading asteroids with following the leader. On numerous occasions I see my fleet count drop by half, sometimes they return three minutes later sometimes they don't. In an effort to keep my fleet count up here is what I did.
The Marksman takes a reusable chassis and mounts a ranged weapon to it.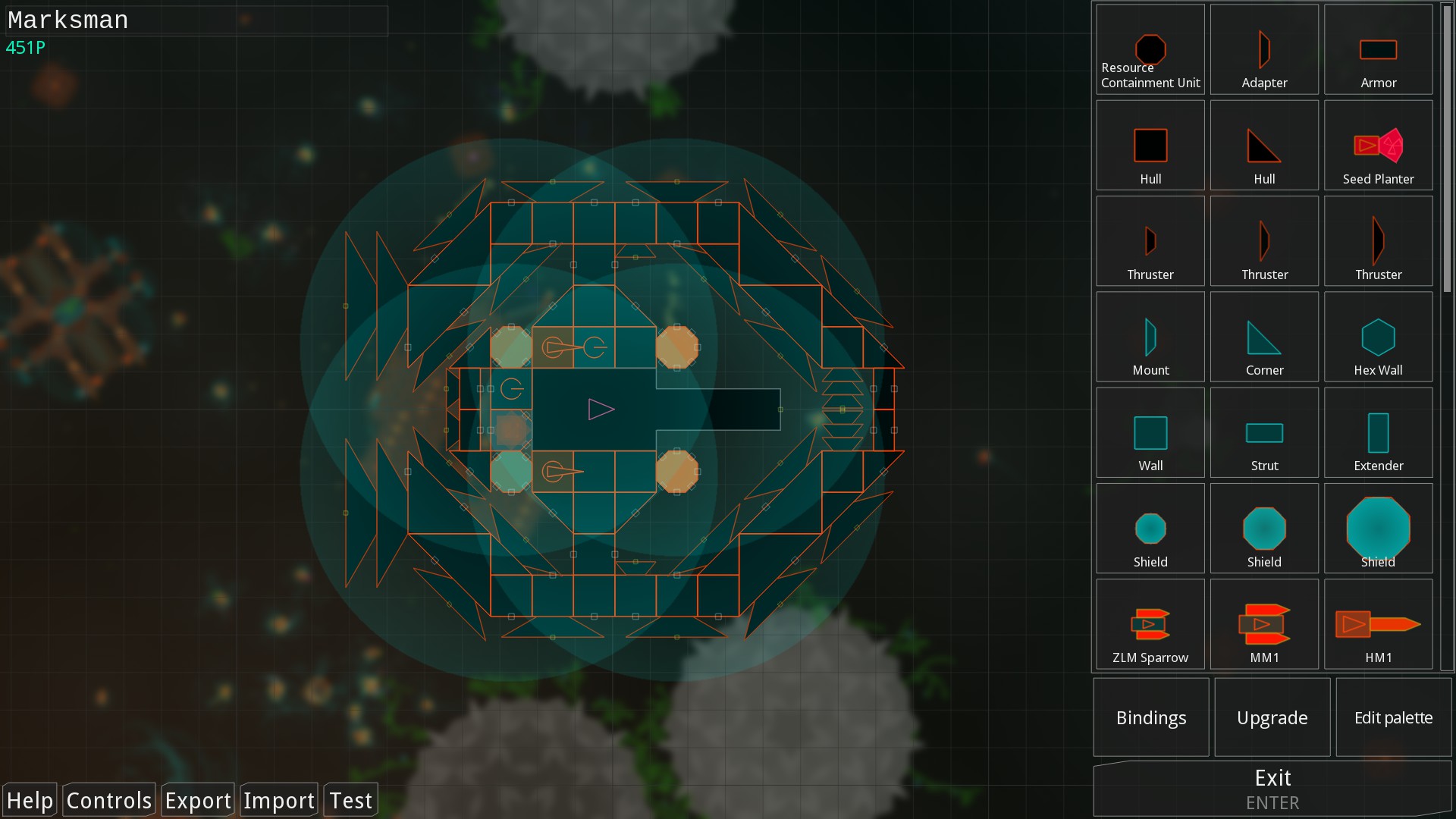 The Marksman cannot keep up with the Shintao.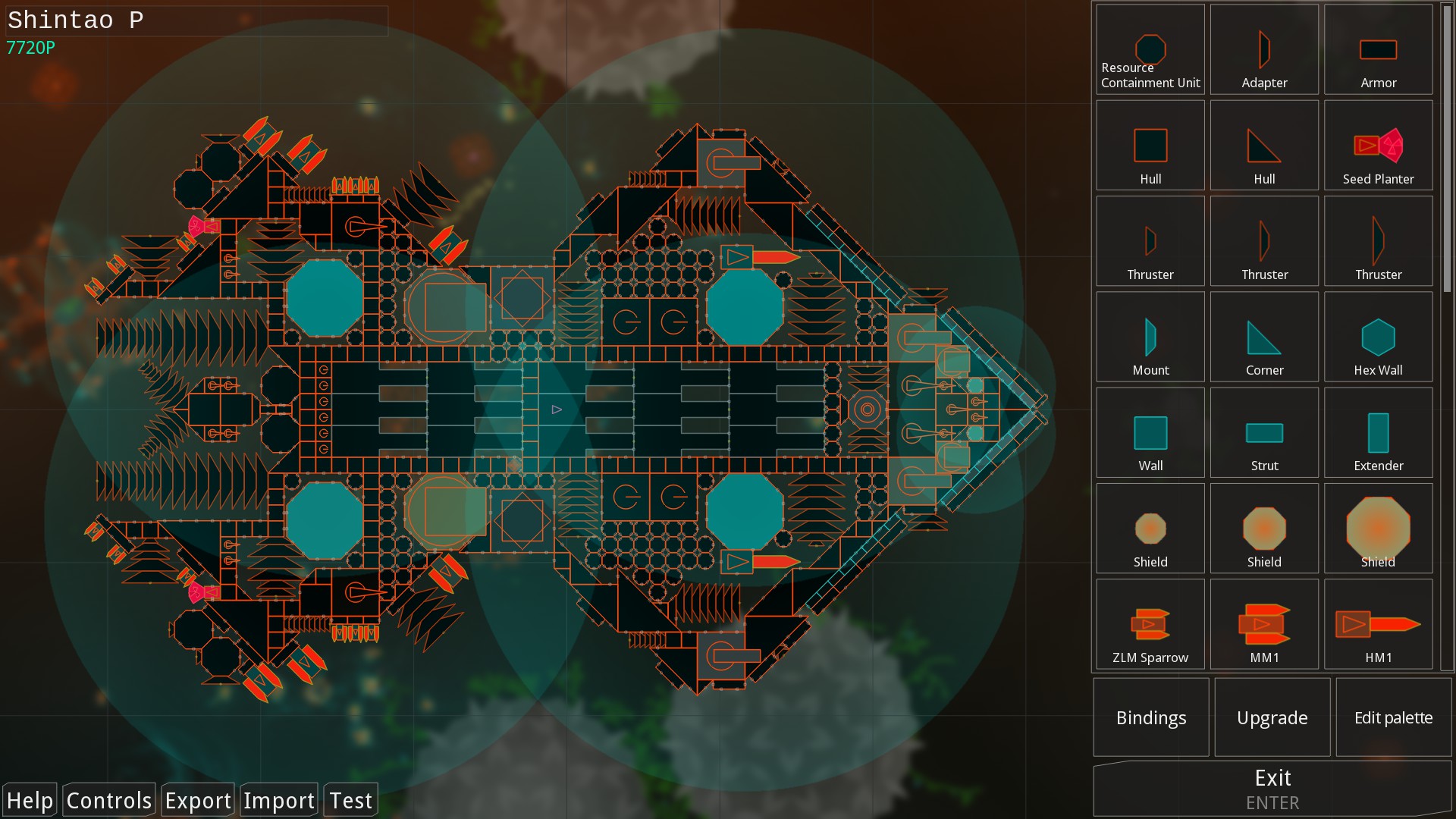 So I designed a slower flagship, the Archimedes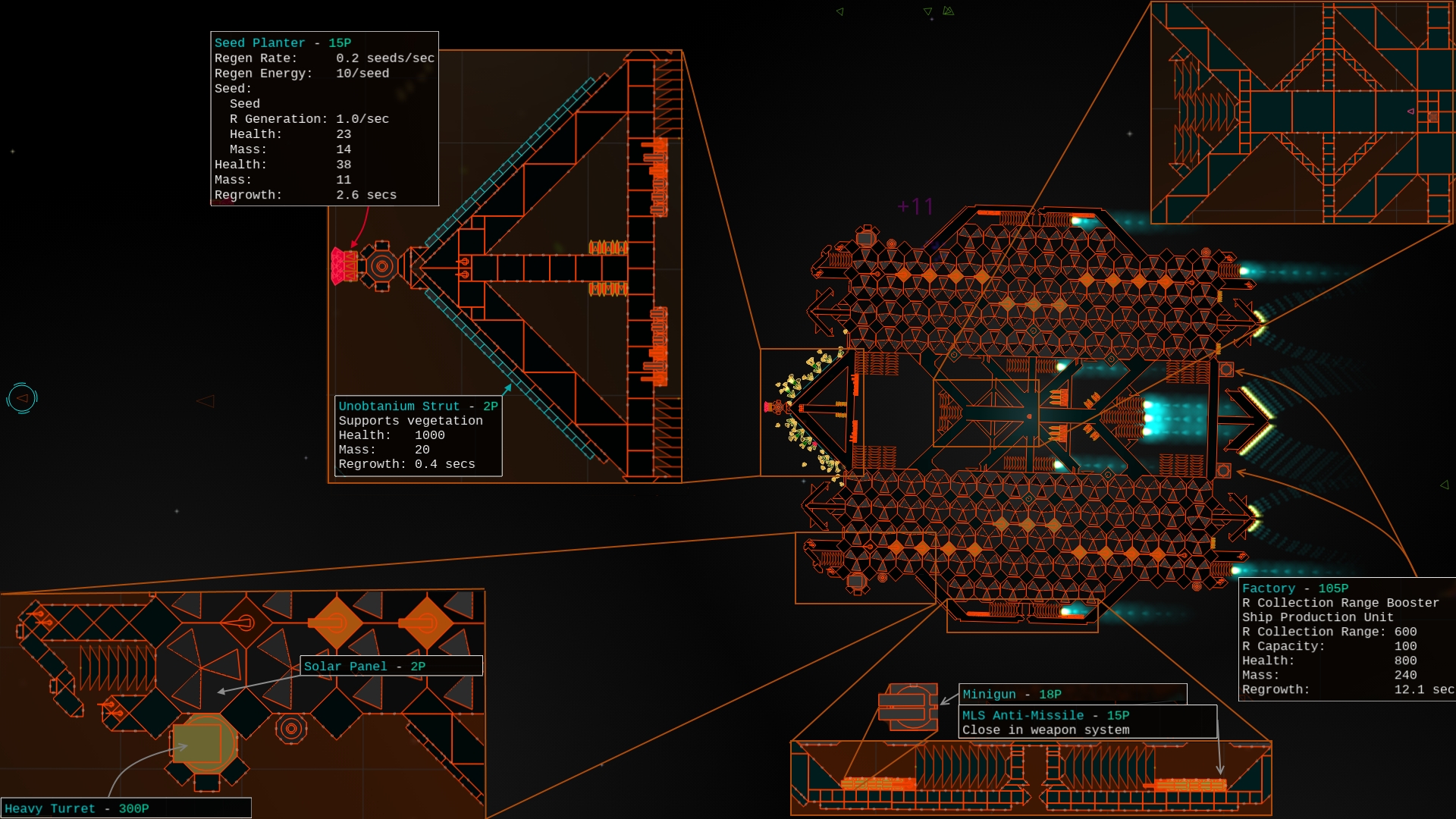 ...and faster escort in the Gnat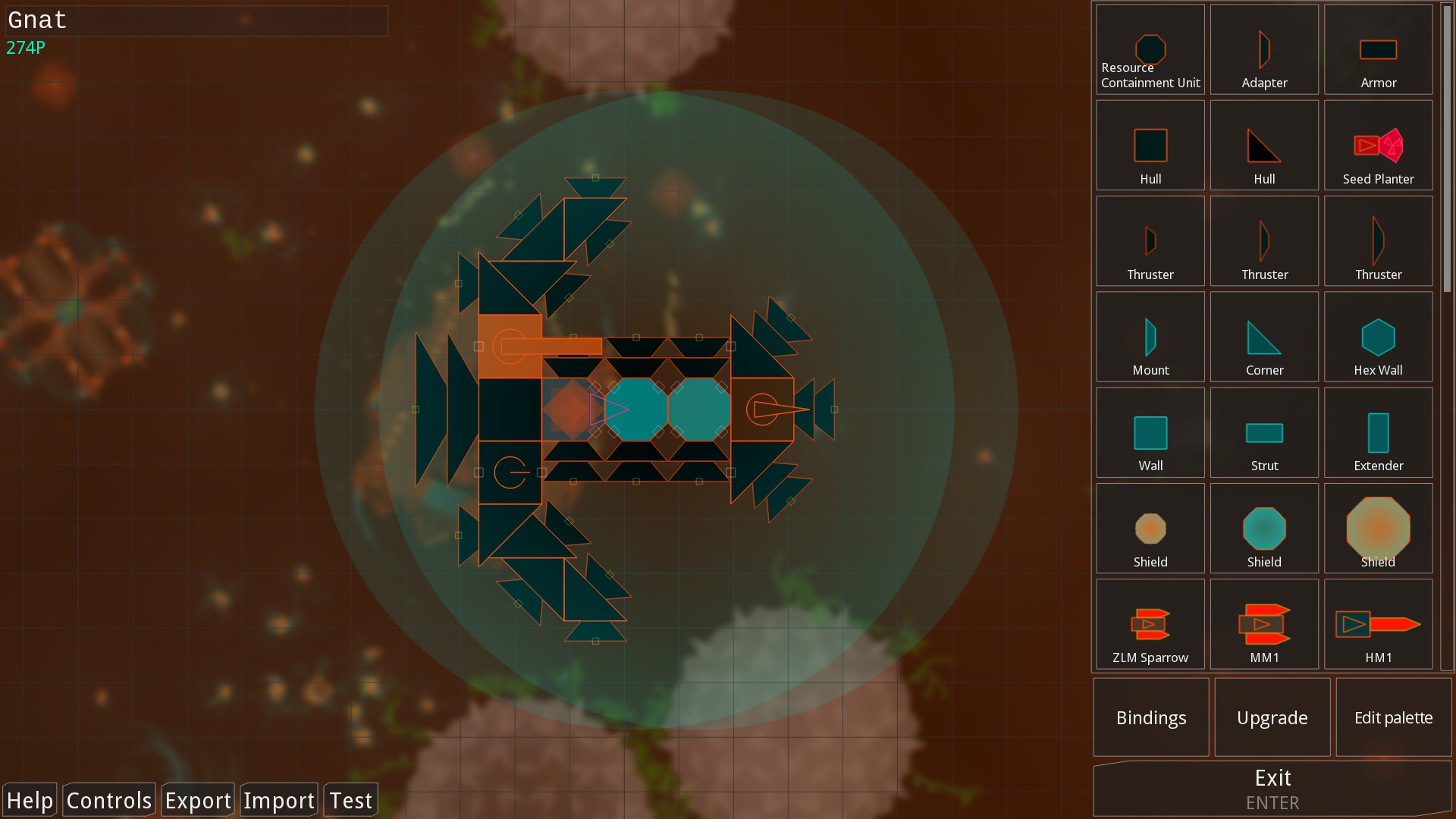 But I was still loosing fleet members due to getting too far so in came the Flea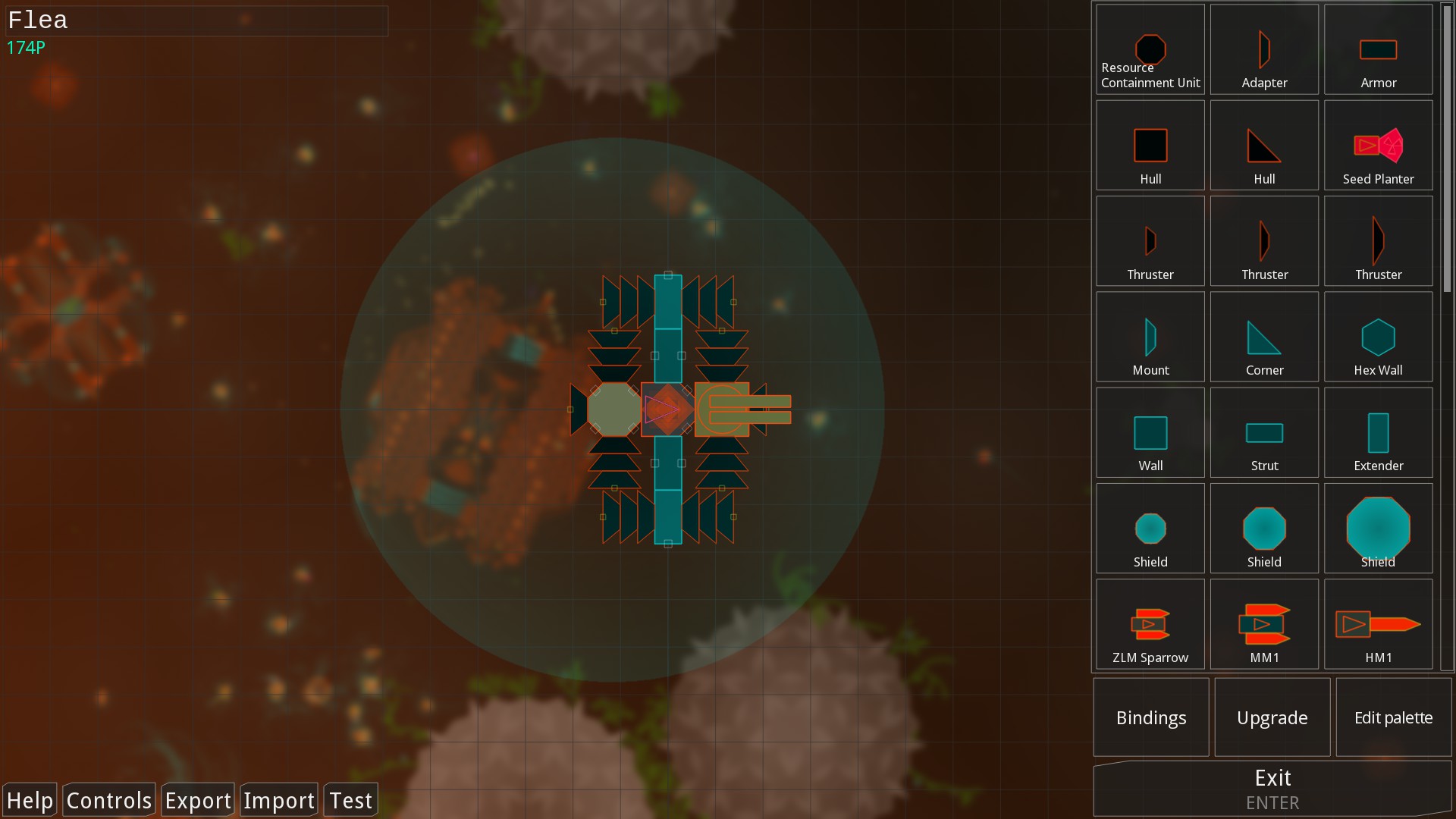 My style as of late has been to tell my fleet to attack (via spacebar and middle mouse) something agile while I attack something slower. Im curious do you guys loose 60% of the ships you produce because you hold W?